US IPSC Nationals
Universal Shooting Academy is home of the US IPSC Nationals.
Registration will open April 1. Website will be updated this coming weekend with all the needed info. Are You Ready?!?
Thanks to all involved for a great USIPSC Nationals. I'll have much more to say shortly.
Results are final. Due to the weird schedule with the staff match being after there wasn't many left in town to warrant an actual… Continue reading →
Match is running well. Main match complete, post match will finish up tomorrow.
There were a couple scoring issues as you may have seen. Rest assured no data was lost, just wrong squad scored on wrong stages. Took a little… Continue reading →
Another great day on the range, perfect weather and all shooters shootin! Eric erased what lead KC had in Open division pulling up by a few points with Chris trailing in 3rd. Dave solidly out front in Standard but Manny… Continue reading →
Match kicked off great today. Everything went very well as to be expected and weather was great. Many vendors still here from the WS and a couple new ones, though some are pulling out tomorrow. Registration for Friday / Saturday… Continue reading
Registration is open! http://www.universalshootingacademy.com/matches/us-ipsc-nationals/
Lots of videos going up on our YouTube Channel. http://www.youtube.com/user/UniversalShooting
Don't forget shoot offs tomorrow!! 8:30 am at the range. Top 8 in each Division THAT ARE PRESENT!! So bring your gear…it might be you!
Awards to follow at… Continue reading →
Registration is from 1-6pm at the range today!
Keep an eye on our Youtube Channel http://www.youtube.com/user/UniversalShooting/videos I'll be putting up a bunch of videos today.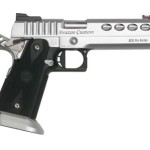 I would like to personally thank AND apologize to Bob and Ingi at Brazos Custom Gunworks. Besides being generally great people they have always supported matches here at Universal and are continuing to do so with this years US… Continue reading →
Hello Shooters!!
Well we are just a few days away from kicking off an awesome championship. We have over 360 currently registered not counting 50 or 60 staff who will be competing for score. So we will be over 400…
Continue reading
You may ship ammunition to yourself at the following address:
Universal Shooting Academy
Your Name / US IPSC Nationals
4330 Hwy 630 East
Frostproof, FL 33843