US IPSC Nationals
Universal Shooting Academy is home of the US IPSC Nationals.
Shooting starts at 8am on Tuesday.
Match kicked off great today. Everything went very well as to be expected and weather was great. Many vendors still here from the WS and a couple new ones, though some are pulling out tomorrow. Registration for Friday / Saturday shooters will be at the range on Thursday from 4-6 and 7am on Friday. Squad matrix for the "post match" will be posted tomorrow evening probably….waiting to finalize squad lists. 15 stages per day so gotta be quick and organized!! Safe travels to all coming and going.
Registration is open! http://www.universalshootingacademy.com/matches/us-ipsc-nationals/
Lots of videos going up on our YouTube Channel. http://www.youtube.com/user/UniversalShooting
Don't forget shoot offs tomorrow!! 8:30 am at the range. Top 8 in each Division THAT ARE PRESENT!! So bring your gear…it might be you!
Awards to follow at… Continue reading →
Registration is from 1-6pm at the range today!
Keep an eye on our Youtube Channel http://www.youtube.com/user/UniversalShooting/videos I'll be putting up a bunch of videos today.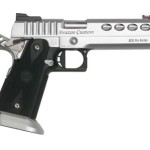 I would like to personally thank AND apologize to Bob and Ingi at Brazos Custom Gunworks. Besides being generally great people they have always supported matches here at Universal and are continuing to do so with this years US… Continue reading →
Hello Shooters!!
Well we are just a few days away from kicking off an awesome championship. We have over 360 currently registered not counting 50 or 60 staff who will be competing for score. So we will be over 400…
Continue reading
You may ship ammunition to yourself at the following address:
Universal Shooting Academy
Your Name / US IPSC Nationals
4330 Hwy 630 East
Frostproof, FL 33843
Hello shooters!
Thank you for again supporting the US IPSC Nationals at Universal Shooting Academy in Frostproof, Florida, USA. Home of World Shoot XVII.
This Sunday is the FINAL DAY to pre-order match t-shirts. We have a long sleeve version…
Continue reading
We have had a bunch of sponsors come on board recently. EAA, Red Dot, Shooters Connection, Eagle Imports, Akai Custom Universal Ammo, Universal Pro Shop, I'm expecting Glock, Brazos and many others from last year to join us again as… Continue reading →
Click HERE to order your US IPSC shirt!
We have two shirts to offer this year.
A long sleeve navy all cotton T shirt with full color US IPSC logo front and back.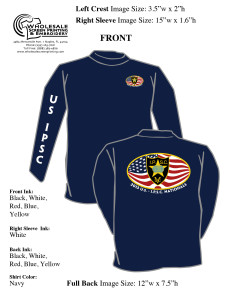 Registration is coming along nicely. Some additional information was added to the registration page to make it easier to understand the importation procedure. A pdf of the required ATF form 6 was added as well as a link to AFT's… Continue reading →